India's Green Credit Programme: Incentivizing Sustainable Actions and Combating Climate Change
Introduction:
On June 27, 2023, In a remarkable stride towards promoting sustainability and recognizing environment-positive actions, India's Ministry of Environment, Forest and Climate Change unveiled a draft notification for the implementation of the Green Credit Programme. This voluntary market mechanism aims to reward individuals, organizations, and sectors actively engaged in activities with a positive impact on the environment. The program seeks to accelerate India's transition towards a greener and more sustainable future by encouraging and acknowledging sustainable actions.
Driving Change through Green Credits:
Under the Green Credit Programme, eligible activities in sectors such as tree plantation, water conservation, sustainable agriculture, waste management, air pollution reduction, mangrove conservation, ecomark certification, and sustainable building and infrastructure will be identified. These sectors, chosen for initial implementation, will pave the way for further expansion in subsequent phases.
Transparent Implementation:
The draft notification establishes a comprehensive framework for the Green Credit Programme, ensuring transparency and credibility. Accredited Green Credit Verifiers will conduct independent verification of green credit activities, while registered entities will be eligible for the generation and issuance of Green Credits. A Steering Committee will provide guidance and approvals, while the esteemed Indian Council of Forestry Research and Education will administer the program.
Trading Platform and Knowledge Hub:
To enhance engagement and liquidity, the Green Credit Programme will feature a Trading Platform facilitated by an accredited Trading Service Provider. This platform will enable participating entities to exchange Green Credits, leveraging their environment-positive actions for additional benefits. Additionally, a Knowledge and Data Platform will be established to provide transparency, sharing sectoral progress, best practices, and capacity-building initiatives.
Agriculture's Role in Combating Climate Change:
Agriculture plays a crucial role in reducing greenhouse gas (GHG) emissions and combating climate change. By implementing sustainable practices and adopting innovative techniques, farmers can actively contribute to global emission reduction efforts. The Green Credit Programme recognizes the significance of farmers' contributions and introduces the "sustainable agriculture based green credit" provision.
Enhanced Rock Weathering and Precision Agriculture:
Farmers can earn Green Credits by adopting innovative techniques such as Enhanced Rock Weathering (ERW). ERW involves the application of finely ground rock materials, capturing and storing carbon dioxide (CO2) as stable carbonate minerals while improving soil health and productivity. Precision agriculture, utilizing advanced technologies for optimized crop management, not only offers environmental benefits but also serves as a potential business opportunity for startups and firms. By charging fees based on increased yields and Green Credits earned, service providers ensure a win-win arrangement.
Agroforestry for a Sustainable Future:
Sustainable agroforestry practices provide additional avenues for earning Green Credits. Integrating trees and shrubs with agricultural crops or livestock systems improves soil fertility, biodiversity, and climate resilience. Farmers adopting agroforestry practices can earn Green Credits based on tree planting area, species diversity, and positive ecological impact.
Embracing a Greener Future:
The draft notification on India's Green Credit Programme marks a significant step towards incentivizing sustainable practices and fostering environmental stewardship in India. Once implemented, the Green Credit Programme has the potential to mobilize collective efforts towards creating a greener and more sustainable future. Stakeholders and experts are invited to provide their comments and suggestions to ensure the robust and effective implementation of the program. By harnessing the potential of Green Credits, individuals, organizations, and sectors can actively contribute to a greener and more sustainable India.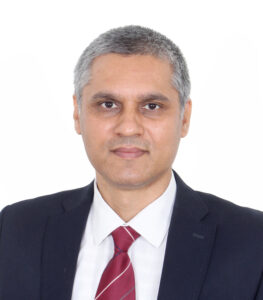 Praveen Anant
Praveen Anant is dedicated to his mission of integrating ESG (Environmental, Social, and Governance) and sustainability considerations into the decision-making processes of businesses. With over two decades of professional experience in Sustainability, CSR (Corporate Social Responsibility), and ESG risk and compliance management, Praveen has played a pivotal role in shaping ESG initiatives within major energy companies in India. He holds a master's degree in Environmental Science, an LL.B degree specializing in environmental laws, an M.Phil in Natural Resources Management, and an Advanced Diploma in Industrial Safety, solidifying his expertise in various domains. Currently serving as a patron and a Certified Sustainability Assurance Practitioner (CSAP), he provides invaluable insights and support to JointValues ESG Services in its endeavors.