Our ESG Lens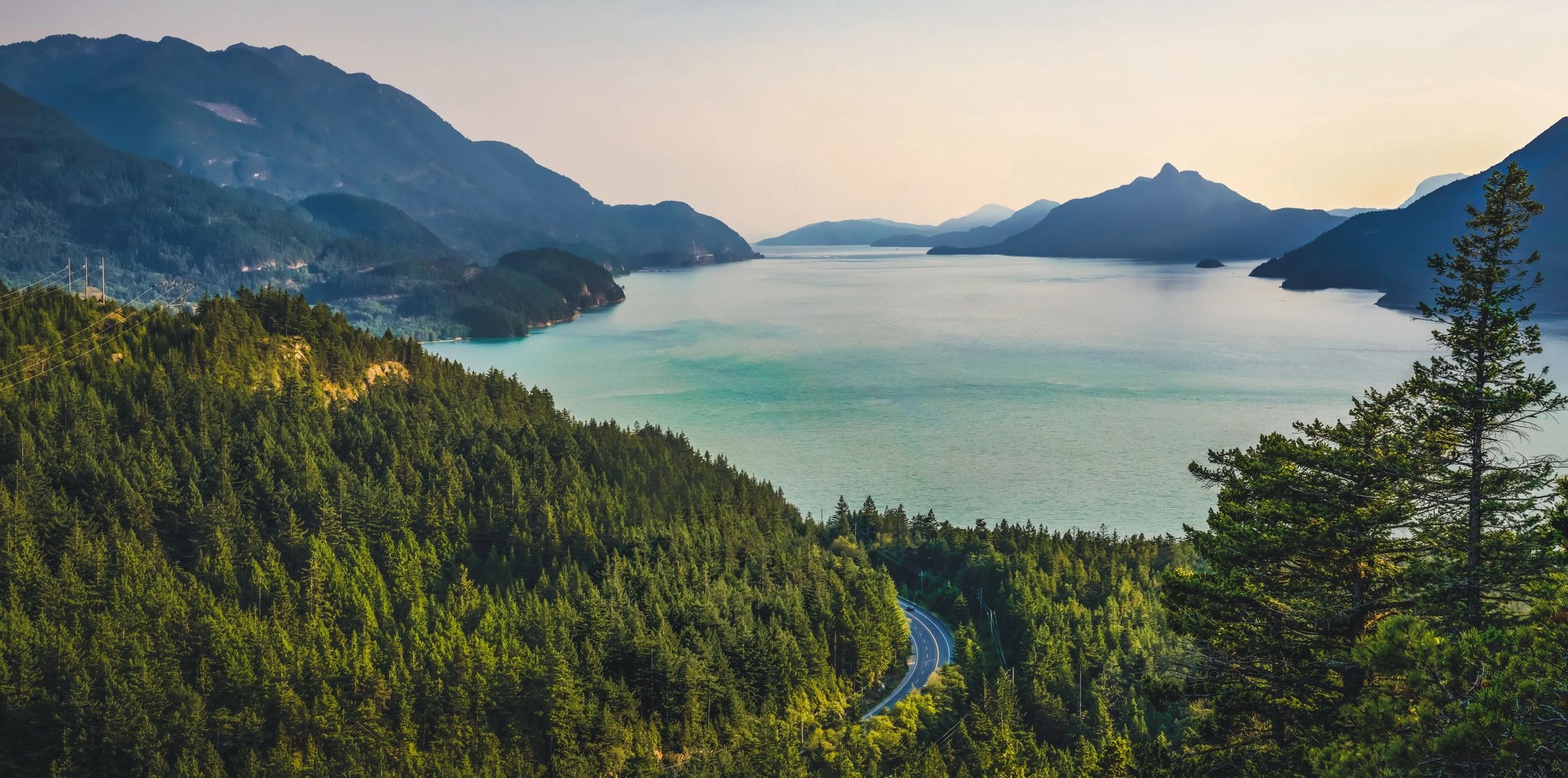 Drivers of long-term business value
The assumption that environmental, social, and governance (ESG) issues are not financially material is no longer supported by the statistical evidence.
Environmental, Social, and Governance (ESG) refer to the three central factors in measuring the sustainability and societal impact of an investment in a company or business. ESG factors cover a wide spectrum of issues that traditionally are not part of financial analysis, yet may have financial relevance. This might include how corporations respond to climate change, how good they are with water management, how effective their health and safety policies are in the protection against accidents, how they manage their supply chains, how they treat their workers and whether they have a corporate culture that builds trust and fosters innovation.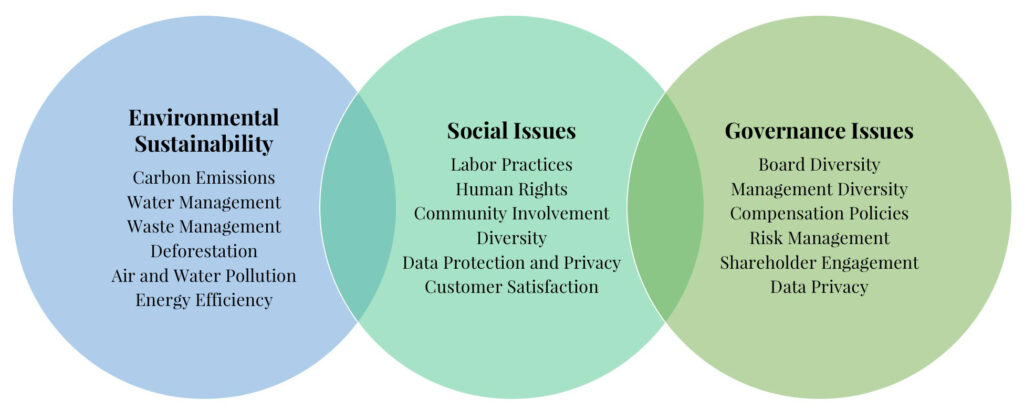 The World is Changing
Climate change is currently the largest and most complex of sustainability issues, and is linked to many other sustainability challenges facing the world today, such as water scarcity, sustainable agribusiness, and resource efficiency.
The world is rapidly changing and its interdependence and interconnectivity are accelerating at an exponential pace. Global sustainability challenges such as flood risk and sea-level rise, privacy and data security, demographic shifts, and regulatory pressures, are introducing new risk factors for investors that may not have been seen previously. There are both physical risks associated with climate change – those related to extreme weather events and changes in weather patterns – and risks associated with the transition to a low-carbon world. The latter include business risks such as new regulations on greenhouse gas emissions, upfront costs of transitioning to lower emissions technology, uncertainty in market signals and changing consumer preferences.
Though climate change and environmental matters are classified as "non-financial" information, investors have started acknowledging that they contain material business risk.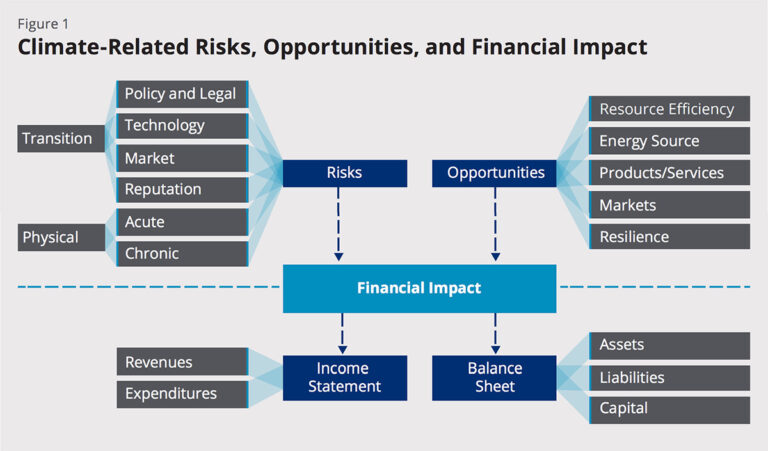 Investors are changing
Investor demand for financially material Environmental, Social and Governance (ESG) information is growing rapidly. Now more than ever, investors understand the value of integrating ESG factors into their investment decisions to mitigate the risks.
The idea that investors who integrate corporate environmental, social and governance risks can improve returns is now rapidly spreading across capital markets on all continents. The reason for this is that climate change is no longer a distant threat on the horizon, but one that is here and now, with multi-billion-dollar economic consequences. Many investor initiatives are now pushing for de-carbonization and the Task Force on Climate-related Financial Disclosures (TCFD) has given much impetus for improving risk preparedness and, by implication, de-carbonization actions.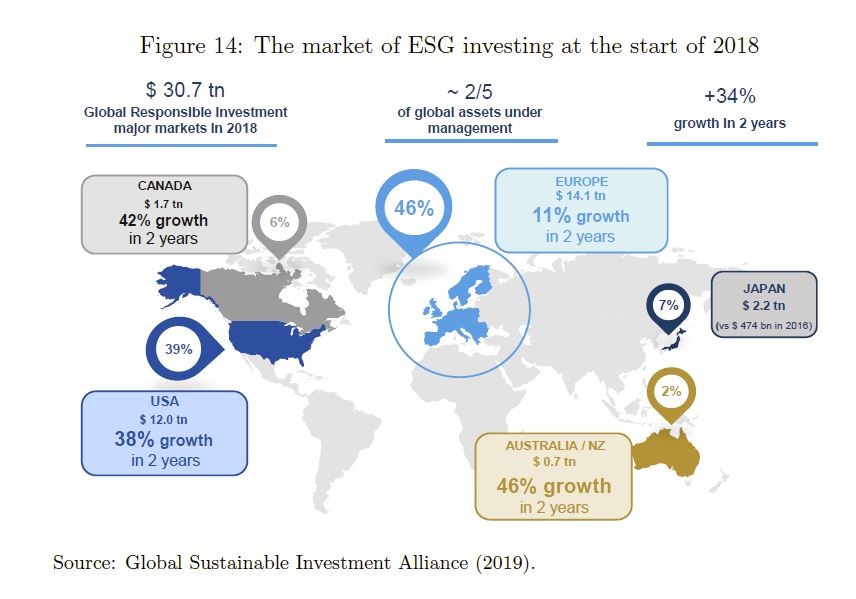 The Positive Side
Climate change is also presenting a myriad of opportunities. Business and the scientific community is investing towards the common goal of a cleaner planet and productive new technologies that raise efficiency at lower impact.
Task Force on Climate-related Financial Disclosures (TCFD)

The G20 Financial Stability Board's Task Force on Climate-related Financial Disclosures (TCFD) released recommendations, which highlighted the importance of using scenario analysis to assess climate change-related impacts within the financial sector.
The Task Force recommendations provide a clear and well-defined channel to the companies to bring climate change-related disclosures in mainstream financial reports.
TCFD is an industry-led initiative created to develop a set of recommendations for voluntary climate-related financial disclosures. These recommendations are aimed at all financial actors, from companies and investors to asset owners and managers, as the goal is to provide consistent and transparent information to global markets. It calls for the assessment of both the risk and opportunity side of transition and physical climate change impacts and creates a reporting framework that allows institutions to prepare themselves for upcoming regulations.
Corporates: Integrating ESG lens
Environmental, social, or governance issues can trigger a crisis that leads to fundamental changes in a company's management, culture, and of course its financial health. As investors seek value from ESG, however, there is evidence that companies demonstrably prepared for these risks can better mitigate it, capture investor interest, and establish the long-term value of ESG management.
---
"Chance favors the prepared mind"—Louis Pasteur
---
Many companies in Asia-Pacific have already started disclosing their ESG performance and impacts using different standards and frameworks including TCFD. Decision making for investment also needs next level information that how climate change and ESG aspects are influencing the market and business ecosystem including regulations in Asia-Pacific that would impact the financials of a company in short, medium and the long term.
JointValues Framework for Evaluation of ESG and Climate Change
JointValues framework for evaluation of ESG and Climate Change related disclosures by the companies is aligned with TCFD and calibrated for the business ecosystem and regulations in Asia-Pacific. JointValues evaluates index companies for their ESG and climate change disclosures and provides information in the public domain and classified reports to investors for empowering better investment decisions.
Benefits for Corporates
Better access to data will help companies explore underlying system-wide exposures and opportunities and can now more effectively measure and evaluate their risks and opportunities within physical boundaries and value chain. Moreover, companies can now help their investors and other stakeholders assess to what extent they are considering and managing climate-related risks and ESG factors and hence have an increased chance to benchmark and stand out from their peers.
Benefits for Investors
Investors will be able to gain deeper insights into the risk and opportunities facing businesses they are investing in and accordingly can prioritize their engagement strategies. Secondly, they will be able to improve the investment outcome in terms of return enhancement or risk reduction. On the whole, they will easily be able to identify leaders and laggards when it comes to preparedness for transition to a low carbon economy. Lenders, insurers and underwriters will be better able to evaluate their risks and exposures over the short, medium, and long-term.
---
About the Author: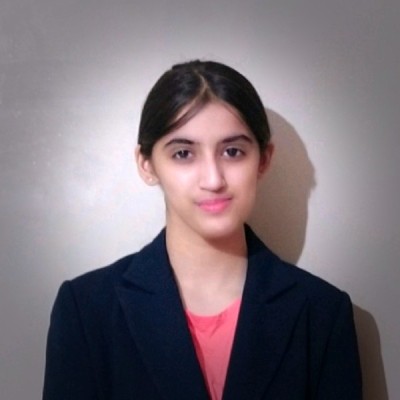 Analyst (Climate Change Disclosures) & Media Outreach
---